Board Members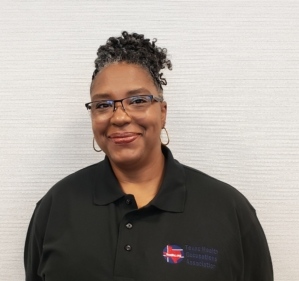 President
Cherie Watts
Dr. Archie L. Blanson Career and Technical High School
crwatts@aldineisd.org
I'm Cherie Watts MSN, RN, your current Board President of THOA Inc. I am a nurse educator with a background in specialities in Perinatal/Women's Health, Forensics, and Nursing Education. I've held positions pertaining to education for 17 years. I've been a member of THOA for 6 years and served on the Board, 5 of those 6 years. It's no secret what great things THOA has to offer teachers and administrators. I believe in what we do, not only for our teachers but for the healthcare industry. We educate not only for knowledge and workforce needs but also for the general wellness of Texas. I am so proud to be of service in the greatest teacher organization in Texas.
This school year, our focus will be Connection. We, as an organization, do not want to miss the opportunities to connect with our industry backgrounds, our industry community partners, with campus teachers and administrators, or our students. My vision for this year includes providing opportunities to obtain both PD and industry CE's to our members. It also includes bringing more industry partners to the table as sponsors and to partner with educators to bring in current and evidence based practice for skills and work-force based education.
I am so excited for what's to come for THOA.
I look forward to connecting with you all!
Thank you.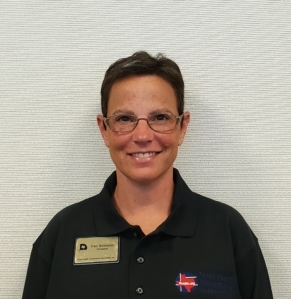 Past President
Traci Ricketson
Lexington ISD
ricketsont@lexingtonisd.net
I'm Traci Ricketson, past president of THOA. I started my career in Paramedicine and made the transition to teaching Health Science in 2013. I teach in a small town named Lexington and am the only provider of all things Health Science.
I spent one year as a THOA member before I decided to take the leap onto the board as Area 2 Director. I served Area 2 for 3 years before I was elected as President-Elect and transitioned into President last summer. I LOVE what THOA offers our teachers and am proud to serve you.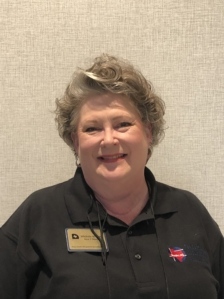 President-Elect
Michele Knorpp
Elkhart High School
mknorpp@elkhartisd.org
2022 makes 28 years for me as a nurse. I began teaching through Angelina College- Lufkin, Tx in 2013, then started at Elkhart High School in 2016. We offer a variety of courses to include Phlebotomy, Principals, Terminology, CMA, and PCT.
I love what I do and can not fathom doing it without THOA. I first went to Conference as a guest and fell in love with this organization. I served as Area Director over Area 3 for 3 years and now I am so proud to be elected and to serve as President-Elect. I look forward to this year and those that follow learning, serving, and growing.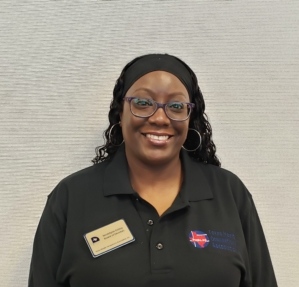 Secretary
Nestelynn Friday
Klein Oak High School
nfriday1@kleinisd.net
I'm Nestelynn Friday, Secretary of THOA Inc. I started my career as a Medical Assistant and then transitioned into teaching Health Science in 2006.
My teaching career began in Aldine ISD at Nimitz High School. In 2019, I began teaching in Klein ISD at Klein Oak High as a Health Science teacher.
In 2009, I was voted to the Texas HOSA, Board of Directors as the Area 6 Representative. I served as the Texas HOSA Area 6 representative for 6 years, Secretary for 2 Years and Texas HOSA Board President for 3 Years. Once my HOSA term ended, I wanted to work for the teachers which is why I decided to serve on the THOA INC. Board of Directors. I have really enjoyed my first year on the board because of the support that THOA offers the teachers. I look forward to serving you for another year.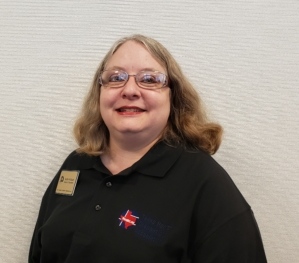 Treasurer
Robin Richard
Langham Creek High School
Robin.richard@cfisd.net
I am Robin Richard, current Treasurer of THOA Inc. I started my career path as a Health Science student and HOSA member during high school. During college, I became an ECA and also worked as a CNA. After college, I entered the field of Radiologic Technology and eventually, made the transition to teaching Health Science in 1996. I teach in the Cypress-Fairbanks ISD, located in the northwest Houston area. I spent four years as the THOA Area 2 Director before becoming the Treasurer-Elect, which I served for one year. This is my fifth year serving as Treasurer. THOA has worked hard to create a supportive network for Health Science teachers and I am honored to be part of the Board.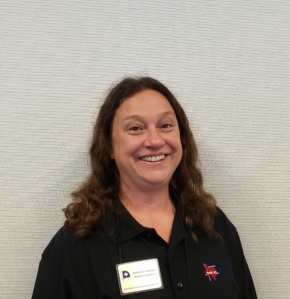 Area 1 Director
Jeannine Lowrance
Round Rock High School
jeannine_lowrance@roundrockisd.org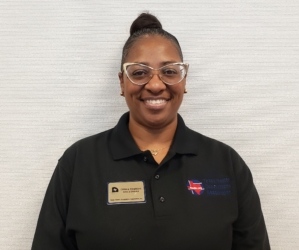 Area 2 Director
Drieca Hopkins
Sharpstown High School
drieca.hopkins@houstonisd.org
I'm Drieca Hopkins, Area 2 Director. I started and have continued a career in Medical Billing and Coding (Health Informatics) since 1999. 20+ years in the industry, I made the transition to teaching high school in 2016. Currently, I am the Health Science CTE teacher for Sharpstown High School- Houston ISD.
After attending my 1st THOA event in 2018, I felt compelled to serve Health Science teachers on another level, thus accepting a position on the THOA board. Bringing the passion for my trade to high school and meeting others doing the same is amazing! Health Science is what we do and LOVE!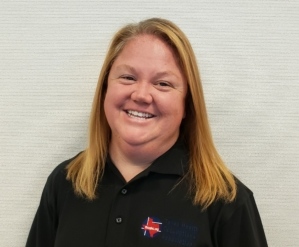 Area 3 Director
Cheyenne Kirkpatric
Kilgore High School
ckirkpatrick@kisd.org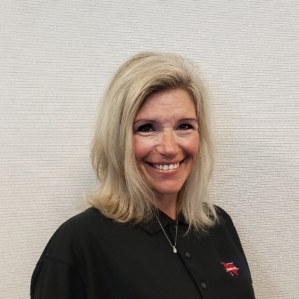 Area 4 Director
Lori Powell
Frenship High School
lpowell@frenship.us
Greetings to you from all of the great folks in Area 4! My name is Lori Powell. I have the great privilege to represent the vast region Area 4 covers on the THOA Board as an Area Director. I am completing my second year of service to this wonderful organization filled with devoted professionals impacting our future healthcare system.
A Registered Nurse for almost three decades, I am entering my eighth year as a Texas Educator in Career Technology Education at Frenship High School located in Lubbock County (base of the panhandle of Texas). Having taught a variety of courses ranging from introductory to advanced courses, I am passionate about supporting students, our communities' health care system needs and fellow colleagues. It is an honor to serve on the Board of Directors and work to provide relevant, quality education to colleagues across our great state of Texas.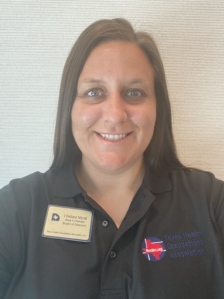 Area 5 Director
Chelsea Nicoli
Little Elm High School
cnicoli@littleelmisd.net
I'm Chelsea Nicoli, Area 5 Director. I started my teaching in 2012 and then moved to Little Elm where I started teaching health science classes in 2013. I attended the THOA conference and loved all they had to offer specifically for health science teachers.
The experience I gained attending THOA conferences steered me towards a leadership role. I wanted to assist other teachers in receiving the knowledge available at the conferences. I want to continue leading our health teachers to be the best!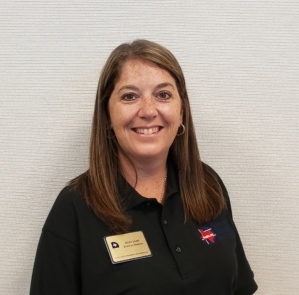 Area 6 Director
Alisha Smith
Humble ISD
ansmith@humbleisd.net
Hi there! I am Alisha Smith, Area 6 THOA Director. I started my healthcare career in physical therapy and worked in that field until 2016 where I transitioned to a Health Science Teacher in Humble ISD at Summer Creek High School.
After my first year of teaching, I attended the New Teacher THOA conference and fell in love with what THOA has to offer! The following year, I came back to THOA, and I was honored to be a THOA New Teacher Scholarship recipient. THOA has provided me so many opportunities for growth as a teacher, and I hope that I can be part of that for you all as well! I am looking forward to working with you all and can't wait to have a great year ahead. Please do not hesitate to reach out if you need anything!!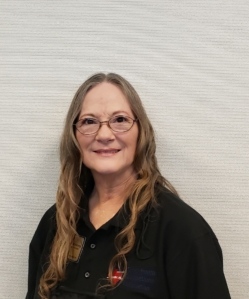 Area 7 Director
Vivian Armstrong
Tuloso-Midway High School
varmstron@tmisd.us
Vivian Elaine Armstrong is a THOA board member from Corpus Christi, Texas. She has participated in planning and participating in meetings and conferences. She graduated Summa Cum Laude from Texas A & M Corpus Christi in December of 2007. Her major is in Occupational Training and Development. She became a health science CTE teacher in January of 2008. Her 24-year career as a pharmacy technician included promoting the development of the technician section of the Texas Society of Health System Pharmacists participating as the section chair officer term after Larry Neismith and Liz Johnson Wilroy. Her career also included working with groups promoting for the recognition and certification for pharmacy technicians by the Texas State Board of Pharmacy.
Additionally, she traveled for a contract pharmacy group to the states of Illinois, Missouri, Louisiana, Oklahoma, and New Mexico setting up pharmacy departments, training new employees and filled in for employees on leave. This experience showed her how pharmacies in other states employ several common threads of practice. As a health science teacher, she has 6 years with Tuloso Midway Independent School District and 5 years in Corpus Christi Independent School District teaching pharmacy technician. Her interest in the health sciences lead to becoming a certified phlebotomy technician and completing a course and teaching 2 semesters of EKG.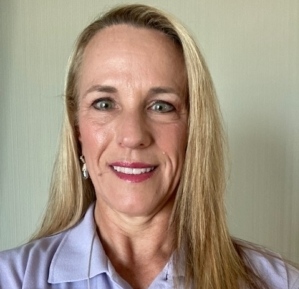 Executive Director
Jackie Uselton
Westlake High School
juselton@eanesisd.net
After 14 years practicing as a Registered Dental Hygienist, I decided to change careers and get a Master's degree in Education, this lead to an opportunity to teach Medical Terminology at a community collegeand I was in love with teaching! I have completed 17 years of teaching almost all the Health Science courses and found my niche teaching Health Science Clinical and Pharmacy Technician Training. I also really love the Community Emergency Response Team classes. I attended my first THOA summer conference my second year of teaching and somehow got nominated to represent Area 1 on the THOA Board of Directors as an Area Director.
I really enjoyed my time and moved into the role of President and eventually applied for the position as Executive Director. It has been a wonderful experience because of the friendships made and collaboration that occurs when Health Science teachers join together. My students are inspirational and have kept me motivated by sharing how they are impacting the field of medicine in so many varied modalities. THOA has developed me in more ways than I can measure. It is a pleasure to serve those who are serving our future healthcare professionals.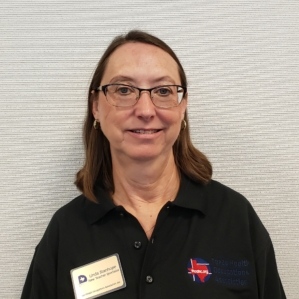 New Teacher Specialist
Linda Stanhope
Retired
Linda.stanhope6@gmail.com
Experience includes: 16 years in the Medical Field, 24 years teaching Health Science and 14 years as a curriculum writer for the State of Texas. I am currently working on a second edition textbook for Medical Terminology. I have served on or worked with the THOA broad for the last 18 years. I have been working as the New Teacher Trainer for the State of Texas for the last 16 years. I love the energy and creativity that new teachers bring to the classroom!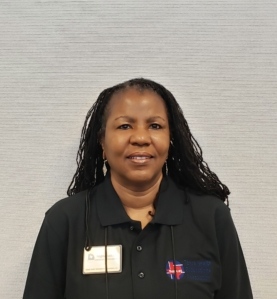 Conference Coordinator
Regina Jackson
Retired
conference@thoainc.org
Regina McClinton Jackson is a graduate of U of H with a B.S. in biology, and UT Health Science Center with a B. S. degree in Medical Technology. Jackson also has a Masters of Art in Teaching from Grand Canyon University. She served as a teacher at DeBakey High School for Health Professions from 1994 until retiring on June 2, 2020. Jackson served twice on the board of HOSA: Future Health Professionals. She is currently the Conference Coordinator for THOA. Jackson is also co-author of several books, including a children's book called My Favorite Book, and Classroom Management: A Step-by-Step Comprehensive Approach.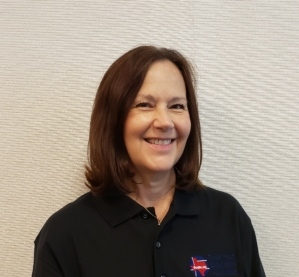 Conference Registrar & Accounts Manager
Wanda Herfarth
Retired
thoabusiness@gmail.com
In 1978, I graduated as a registered nurse and worked primarily in pediatrics and orthopedics with some medical surgical experience for 18 years. I began teaching health science in 1995 and quickly realized how much I loved teaching. Once I realized that I could combine creativity with my love of all things medical, I was hooked. I loved watching my students embrace the many different fields of medicine. I continued working as a registered nurse in long term care and psychiatric care while I taught health science for the next 21 years.
I retired from TEA in 2016 and continued working as a C.N.A. Program consultant. I joined THOA my very first year of teaching. The inspiration I received from THOA conferences kept me in teaching. I attended the conferences every summer and came back each fall to teach with a renewed enthusiasm. One summer I became an Area Director and then moved on to become President which began my journey on the THOA Board. After retirement I was able to assist THOA as Conference Registrar and the Account Manager. I am honored to be able to continue working with so many dynamic teachers and I am continually inspired by the THOA Board's dedication to helping health science teachers succeed.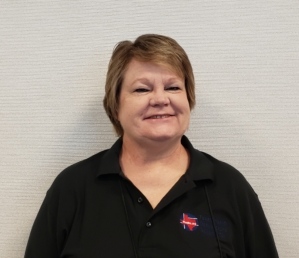 Deanie Gold
Director of Public Relations
Caldwell High School
dgold@caldwellisd.net
I'm entering my 35 year of teaching. I've taught nearly all the sciences, special ed, content mastery, and now Health Science, where I'm having the most fun of my teaching career.
I started the program at CHS 15 years ago, and now we have 3 teachers in the department and a great variety of classes to offer. I have served on the Board of Directors of THOA as Past President, Area Director, and Grant Writer. I enjoy crafts and gardening in my spare time.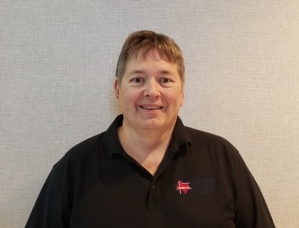 Allen Reding
Technical Specialist
Clear Falls High School
allen@thoainc.org
I am a 25 year high school teacher and have been a computer and technology enthusiast since first using a computer in 1972. For more than two decades I have built and managed websites and provided all kinds of technical support for Texas educational organizations. I have worked with THOA for the last 11 years.